SHORT REVIEWS
Here are a few short reviews. These are from 2002, so keep in mind that I have become even better, bigger and stronger since then!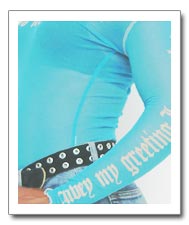 (January 2002)
Wrestling with Veronica is great. She has lightning speed, very strong, flexible and technically good. It makes the Matches with her very vibrant and fast paced. But she is also very good at sheer stength stuff. Being naturally strong Already, she even got stronger the last 6 months and she always know to get in positions where she can use her strength better than her opponent. She is very nice and respects your wishes. If you want her to stop, she'll let go immedeately. But sometimes she will dominate you for a little longer, while putting less force on the hold to let you know who is in charge. I know that I will go for many more sessions with her and I also know that I will never be able to beat her.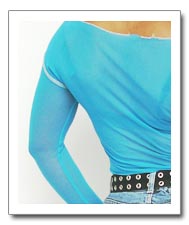 (September 2002)
Lethal Veronica is a young, enthusiastic, athletic African Wrestling Goddess from The Netherlands, who is quite skilled, particularly defensively, and generally energetic in wrestling, and can hold off and trap as well as reverse positions quite effectively. Her musculature is thick, but not as defined as a body-builder, giving her a more natural, feminine appearance. She is stunningly beautiful, particularly when she is enjoying herself dominating and torturing you in one of her holds. In the class with Tigra, Th'resa and Raquel (I've been with the first two a couple of times, only have tapes of Raquel), she is a wonderful package right now and has tremendous potential for becoming even more overwhelming. A classy, personable lady who is a wonder that must be experienced!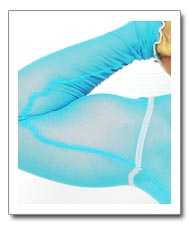 (December 2002, TomNine'sMessageboard at DianaTheValkyrie)
Oops - I never posted a review of Lethal Veronica. To sum up, she is a 10! She is pretty, sexy, strong, and quite skilled. We rolled for several hours and she was in control nearly the entire time. She obviously has some martial arts training. I did get one pin - a key lock. (Dang that Mallory for teaching me that stuff! Veronica was probably not expecting it.) Veronica was very good at going with my move and then suddenly, I was in a scissor, or a choke, (where did that arm come from?) and she was back on top. She is very athletic and loves to dominate and control. Her body us built for pinning! Highest marks for the Lethal one!